Click the links at the left to visit each of our pages for more photos.

I went river rafting with guys from church in May 2001. Click the link above for my pictures. For those who really need to know, my dmoz description is "Account of a whitewater rafting trip of a group of men from Northpark Community Church, Santa Clarita, California, in May, 2001 on California's Kern River."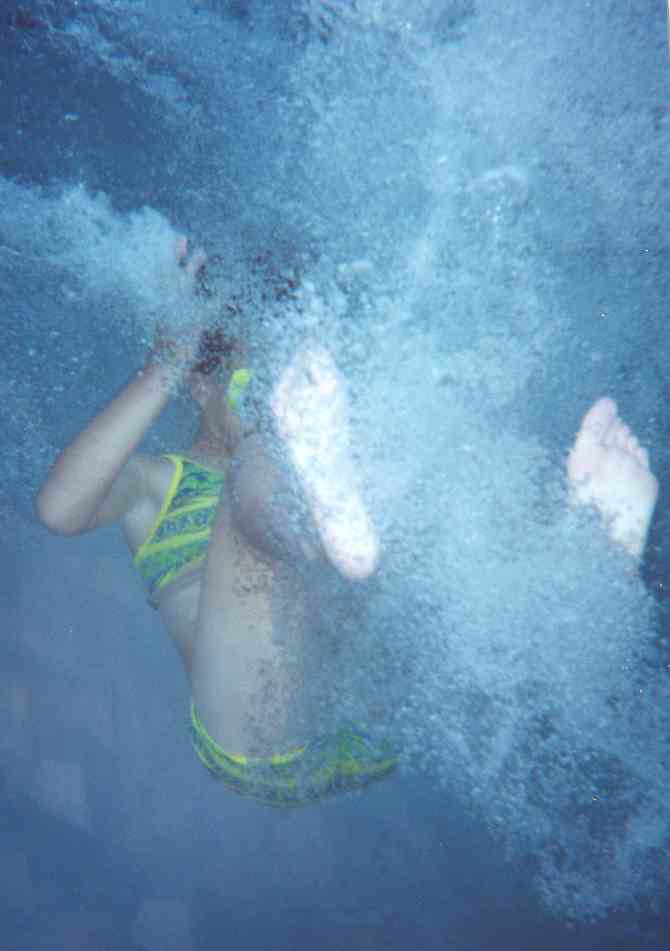 I got a new Ewa Marine waterproof bag for my camera to go rafting, and I tried it out first in the pool. Here's some underwater shots. I learned that pictures looking up at the surface look best, and pictures of people jumping in just look like a lot of bubbles.