Where's Gerry's site? Rumor has it that Gerry is building his own site, but as of today it is still unpublished. What's the story Gerry?
I used to love to watch "Fright Night" on channel 9 with Seymour as a kid.
I even sent in a few bucks to join "Seymour's Society of Fringies."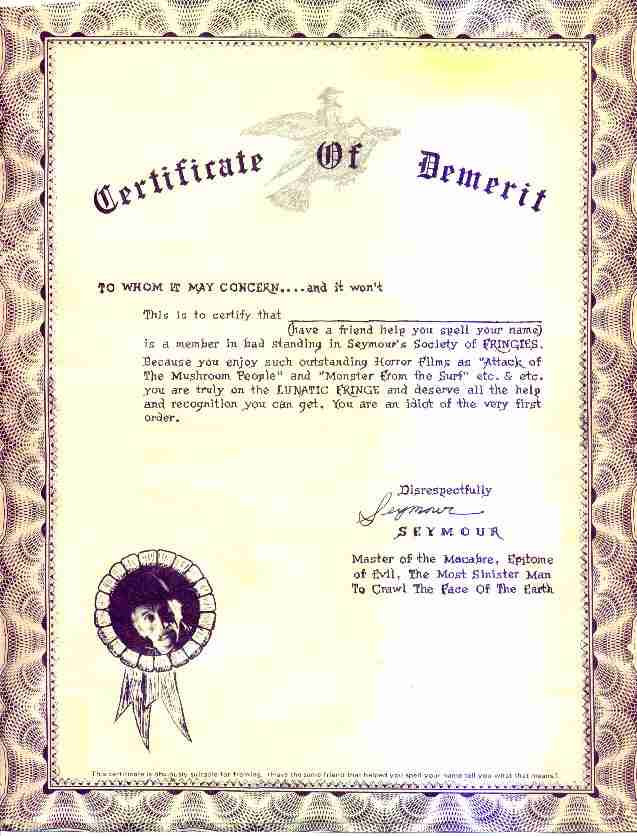 Click here to learn to build a model airplane powered by a fly
Am I Going Down? This site is appropriate for all ages. If you're going to be flying, this site will calculate the chances that your plane will crash.
In-N-Out Menu. These are the secret menu items at In-N-Out Burger. I've tried the "protein style" and I love the "animal style." I'm not yet man enough to try a 4x4 animal style. I'll let you know when I am.
Camp Chaos. I think this site's very funny, but it stretches the bounds of good taste.
Here's a great snack site that was a Yahoo pick of the week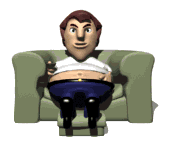 As soon as I get some free time, I'll put some new links up here.