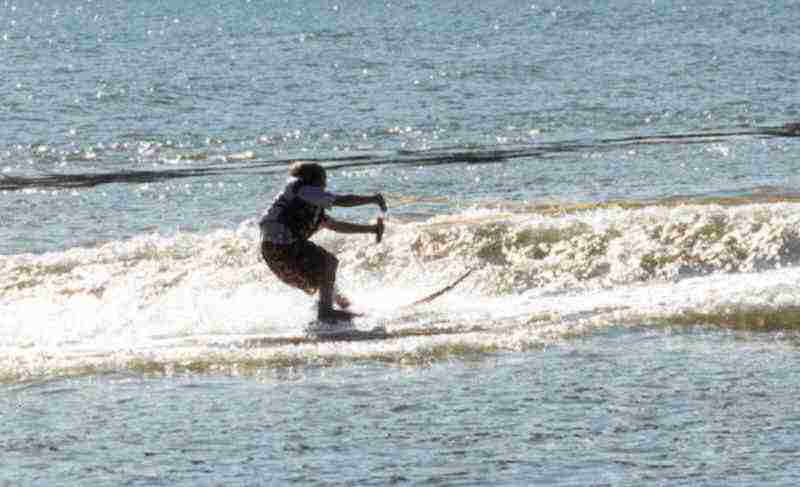 Blake shows us how it's done.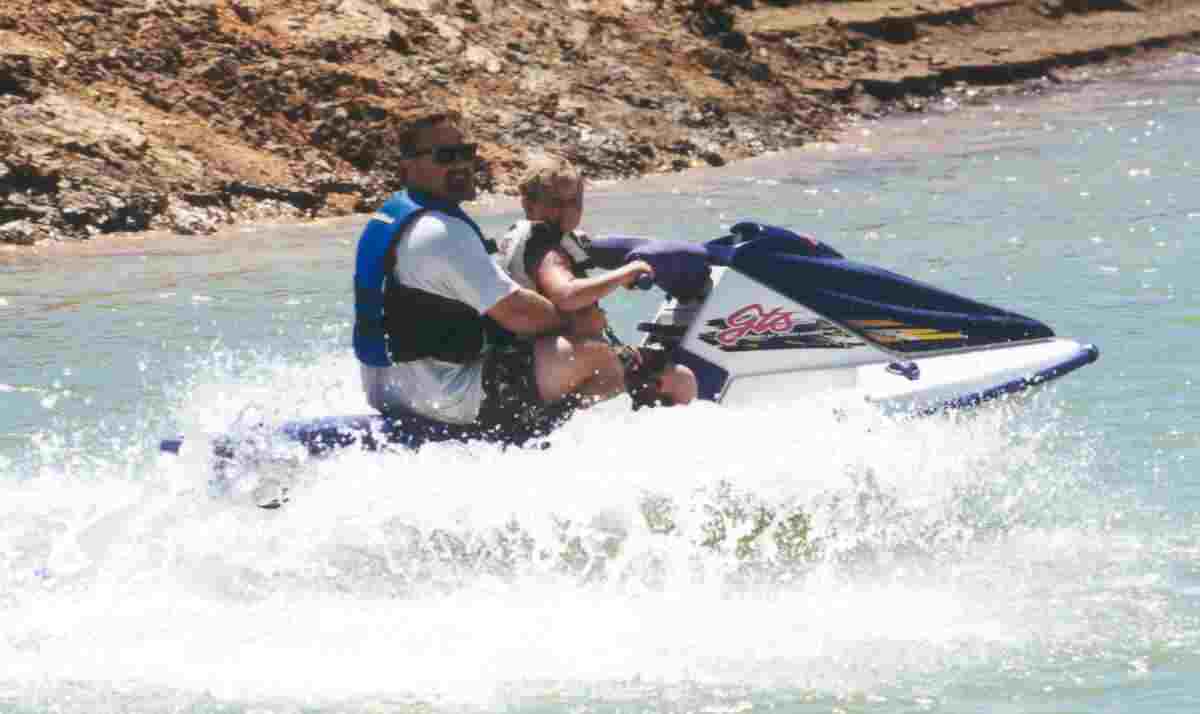 Blake takes Gerry for a spin.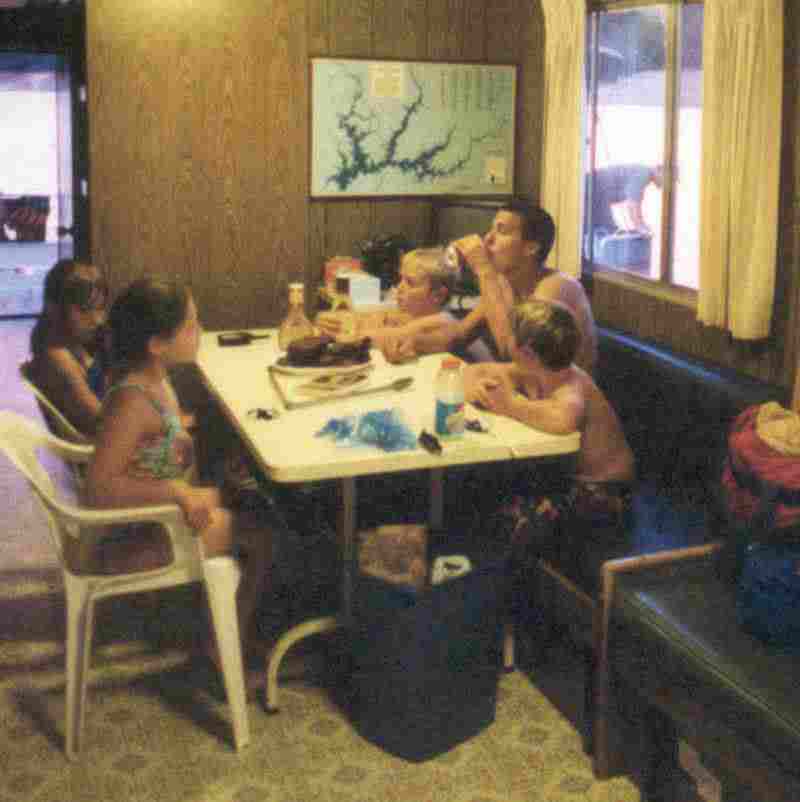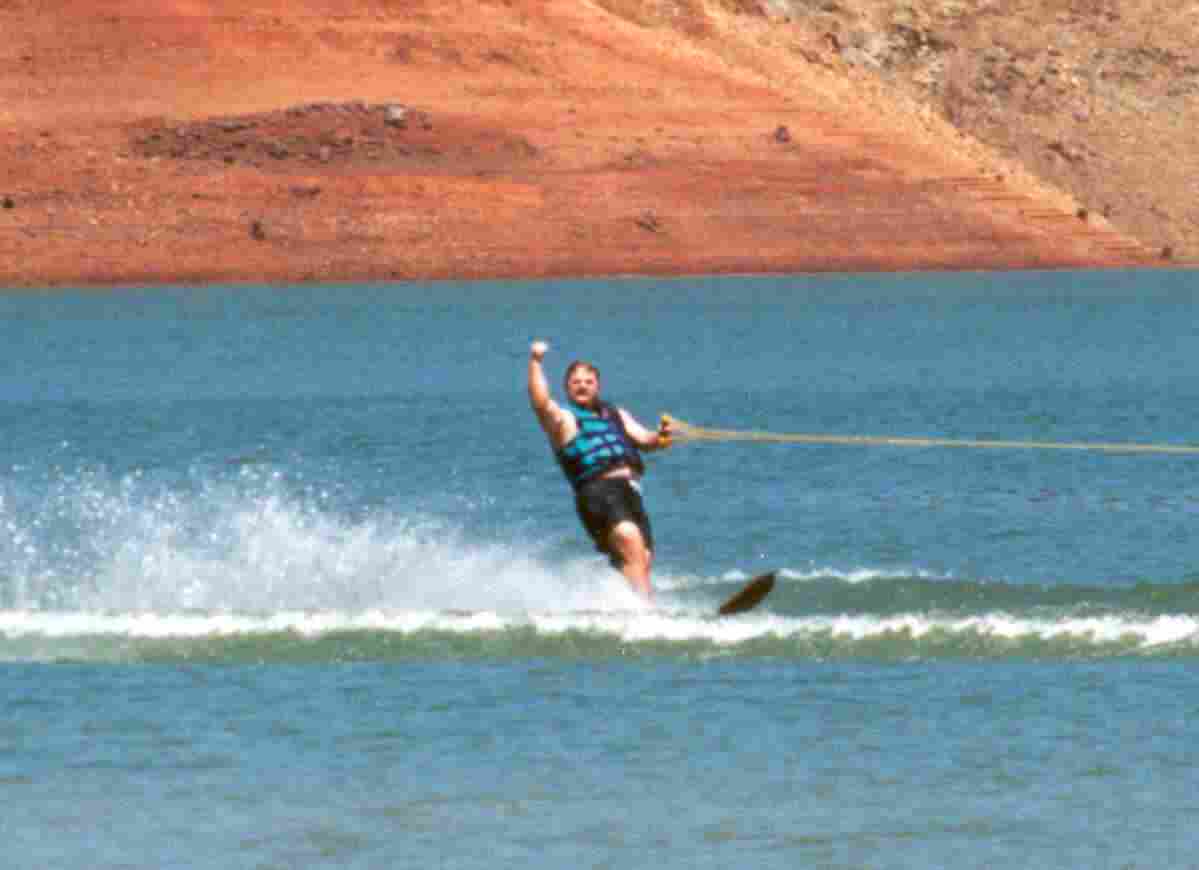 Wouldn't you know the best skiing picture I got all week was this one of Gerry. The kids need to take a lesson from Gerry on getting the photo op.
You have to move fast if you want to get a picture of Tom fishing since he limits himself to about 3 minutes a pop. Gerry is tasting the bait to check its freshness.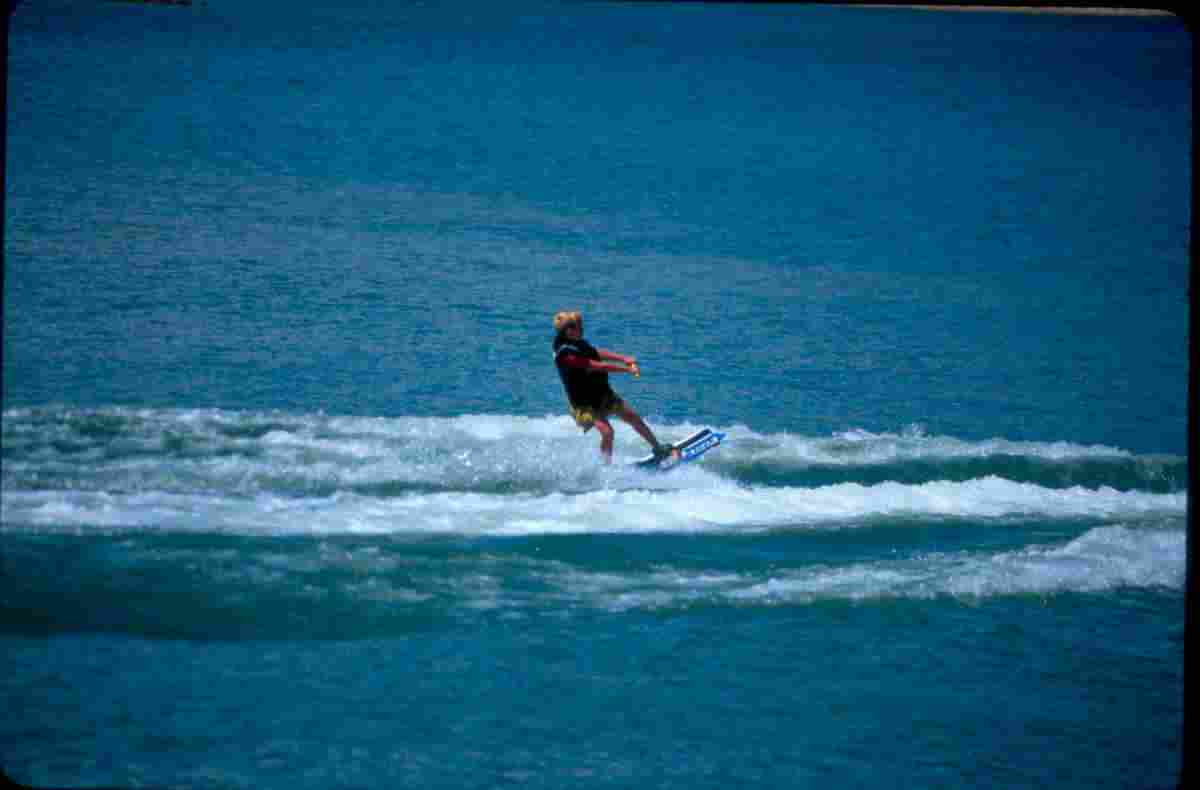 Ryan was the first up on the wakeboard.